Here are some new Game Master Characters (GMCs) for your Feng Shui 2 game. Despite the title, Mook Monday is not just mooks. We will cover a variety of featured foes and bosses as well. In keeping with this week's urban jungle theme, we have some urban trouble makers to challenge your players.
Mook Monday: Urban Jungle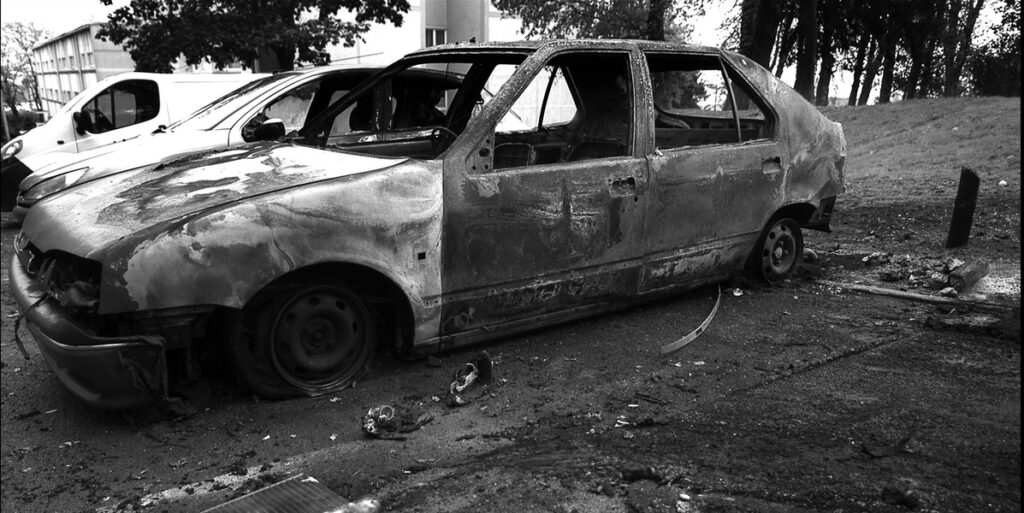 MOOKS
DRUNKEN RIOTERS (8/13/5)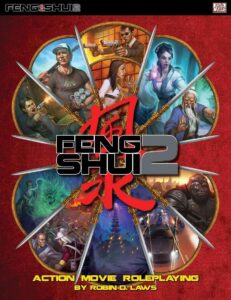 Oh no, the local sportsball team lost. Or these days, maybe the team won. Perhaps the crowd was just manipulated by propaganda or foul sorcery. In any case, the streets are filled with drunken rioters who will probably feel ashamed of their behavior in the morning. The characters will want to use discretion and non-lethal force against these guys, as they go after the bad guys who started the riot in the first place. Because they are drunk and not warriors, these nooks have a lower defense than normal.
Damage: 8 (stick), 7 (punch)
DOCK WORKERS (8/13/5)
These guys don't want you poking your noses into other people's cargo.
Damage: 9 (assorted, heavy, blunt objects)
DOCK WORKERS (8/13/5)
These guys don't want you poking your noses into other peoples cargo.
Damage: 9 (assorted, heavy, blunt objects)
FEATURED FOES
SECOND STORY THIEF
As a professional in the illicit acquisitions industry, the thief might be a friend, or opponent of the characters. Or both. She doesn't do wet work, and prefers to avoid confrontation if at all possible. In the world of Feng Shui that is rarely possible.
| Attack | Defense | Toughness | Speed |
| --- | --- | --- | --- |
| 12 | 13 | 4 | 8 |
Weapons: Sig-Sauer P230 (9/1/4)
Skills: Intrusion 14
SORCEROUS HOOD
This hood seemed destined to be a nobody until a strange man taught him a little magic. Every once in a while the strange man's friends request a favor, but that's stuff the hood would do anyway. Right?
| Attack | Defense | Toughness | Speed |
| --- | --- | --- | --- |
| 13 | 13 | 6 | 6 |
Weapons: Blast (10), Colt King Cobra (11/3/5)
Bonus Schticks: Magnetic blast, Exemplary prostrations
MOOK MONDAY: PIRATES AND SHARKS
29 September, 2014
Arrgh, Matey…
It's Mook Monday again and this week's theme is beach front battles. So, what sort of ocean bad guys spring to mind? Pirates, of course. Because of the power of Chi, we have both undead historical pirates and not dead yet modern ones. And sharks. Don't forget the sharks.
MOOKS
SKELETAL PIRATES (8/13/5)
Maybe they only look skeletal under the light of the moon, or maybe they are always skeletal. In any case, these nooks crew ghostly pirate ships and protect long buried treasure.
Damage: 9 (cutlass, knives, boat hooks, etc.)
MODERN PIRATES (8/13/5)
These guys are never skeletal and carry AK-47's instead of cutlasses. If the characters have vehicles, then you might want to give a couple of these guys RPGs as well.
Damage: 13 (AK-47)
A SHIVER OF SHARKS (8/13/5)
In real life, these sharks are probably too small to bother with people. In Feng Shui 2, a group of them might go into a blood frenzy when somebody gets too far into the water.
Damage: 10 (bite)
FEATURED FOES
MODERN PIRATE BOSS
Leading a band of modern pirate nooks, the boss captains a small, high-speed boat. While he gets a bigger share of any loot that his nooks, he still passes most of his gains up to this boss. Organized crime is the same world over. Even though he is in charge of his boat, he doesn't have any actual leadership skills. That is what Intimidate is for.
| Attack | Defense | Toughness | Speed |
| --- | --- | --- | --- |
| 12 | 15 | 5 | 6 |
Weapons: UZI (10) or Amsel Striker (13), knife (8)
Vehicle: Powerboat (7/6/6)
Skills: Drive 13, Intimidate 11
Driving Schticks: Pedal to the Metal, Ram Speed I
GREAT WHITE SHARK
If the bad guy has a lair on or near the ocean, there are probably a couple of big sharks hanging around. A steady diet of failed minions will do that. They might also be trolling around pirate-infested waters, tropical lagoons or any beach front location that might otherwise be too boring.
| Attack | Defense | Toughness | Speed |
| --- | --- | --- | --- |
| 14 | 14 | 7 | 6 |
Weapons: Teeth (13)
Creature Schticks: Natural Weapon, Steel Hide
THE BOSS
UNDEAD PIRATE CAPTAIN
Undead pirate hordes need a captain. This captain will most likely be found on his ghost ship, which is more location than vehicle.
| Attack | Defense | Toughness | Speed |
| --- | --- | --- | --- |
| 17 | 16 | 7 | 8 |
Weapons: Cutlass (9), Several black powder pistols (7/3/6)
Skills: Guns 15, Leadership 14, Intimidation 13
Resistances: Will 10
Creature Schticks: Regeneration 1
Foe Schticks: Ablative Lackey, Auto Re-Arm, Back to the Wall, Furious Wrath

MOOK MONDAY: HOLLYWOOD STARS
06 October, 2014
Ah, the glitz of Hollywood. Home to the stars that entertain us and the mass of wannabes who fill roles like "Zombie #1" and "Falling off ledge guy." Here is a collection of Hollywood's finest.
ORC EXTRAS (8/13/5)
A mass of scary looking monsters, with scars, lesions, boils and deformities distributed across their latex prosthetic bodies. If they are prepared for trouble, their weapons won't be the rubber prop kind.
Damage: 5 (rubber prop swords and axes), 10 (real swords and axes)
PYROTECHNICIAN
There are many people in the secret war who can blow things up in a big way. The pyrotechnician specialized in blowing them up just enough. There is good money making small explosions look big for Hollywood. There's even better money in side jobs for anybody who needs something to have less of a presence in the world.
| Guns | Defense | Toughness | Speed |
| --- | --- | --- | --- |
| 13 | 13 | 5 | 6 |
Weapons: Colt King Cobra (11/3/5), C4 bombs (as grenade)
Skills: Sabotage 17, Intrusion 13
Foe Schticks: Explosive Vest
The Best Laid Plans: If the pyrotechnician has time to prepare a building, he can lace it with explosives. During a subsequent fight, he can make a single attack using his Sabotage skill against all opponents. Base damage for this attack is 18 as explosions rock the building collapses around the attackers. At the GM's discretion, non-building locations can be similarly prepared.
STARLET
Gladly trading her beauty and talent for the money and influence offered by the Lodge, the starlet is no pushover. She will to fight to keep her position in society. However, redemption may not be out of the question.
| Guns | Defense | Toughness | Speed |
| --- | --- | --- | --- |
| 12 | 13 | 5 | 7 |
Weapons: Walther PPK (9/1/5)
Skills: Seduction 15, Deceit 15
Foe Schticks: Copy Cat

MOOK MONDAY: DEMONS FROM THE UNDERWORLD
13 October, 2014
It is Mook Monday during Vile Sorcery week. That can only mean one thing: demons! Here are 4 terrible demons, inspired by a few classic Shadowfist cards. There are only 2 posts left before the end of the Feng Shui Kickstarter. Check back Wednesday for a collection of sorcerous weapons, and Friday for our capstone Feng Shui site of this series.
MOOKS
MOSQUITO DEMONS (8/13/5)
Travelling in swarms, these demons look like chocked sized mosquitos, swollen with mauve colored fluid, and large claws for grabbing their victims for a bite. When somebody kills one of these demons, they explode in a gross mass of goo. If a hero kills one of these demons at close range, as determined by the GM, that hero must make a Fortune check with a difficulty of 4 or be affected by the Fowl Spew creature schtick.
Damage: Proboscis(6)
BLOODY HORDE (8/13/5)
Members of the horde appear human, except for their total lack of skin. This allows you to see their well-defined musculature.
Damage: Spiked Club(10)
NAMED FOES
ABYSMAL ABSORBER
The Abysmal Absorber looks like a giant dog with no head but 6 eyes on its body. Oh yeah, and 6 tentacles that end in sucking lamprey like mouths.
| Creature Power | Defense | Toughness | Speed |
| --- | --- | --- | --- |
| 12 | 13 | 6 | 6 |
Weapons: Lamprey mouth tentacle (9)
Creature Schticks: Blood Drain
Soul Absorption: Any time the Abysmal Absorber inflicts a Mark of Death on a hero, the absorber regains 5 wound points for every Mark of Death the hero now has (5 on the first mark, 10 on the second, etc.).
TWO HUNDRED KNIVES OF PAIN
Some supernatural creatures are schooled in the Hell of Piercing. This demon is its headmaster. Two-hundred razor sharp spines protrude from the green skin of his arms, tail and head. The cuts they leave are numerous and painful. When attacking, THKP uses his speed and skillful attacks to leap in and destroy an opponent before they can attack him in return.
| Creature Powers | Defense | Toughness | Speed |
| --- | --- | --- | --- |
| 14 | 12 | 5 | 8 |
Weapons: Spines(11)
Creature Schticks: Natural Weapon, Schooled in the Hell of Piercing
Foe Schticks: Don't Turn Your Back